Surgical treatment of colonic endometriosis
By:
Demet Candaş Green
- Aug 10, 2017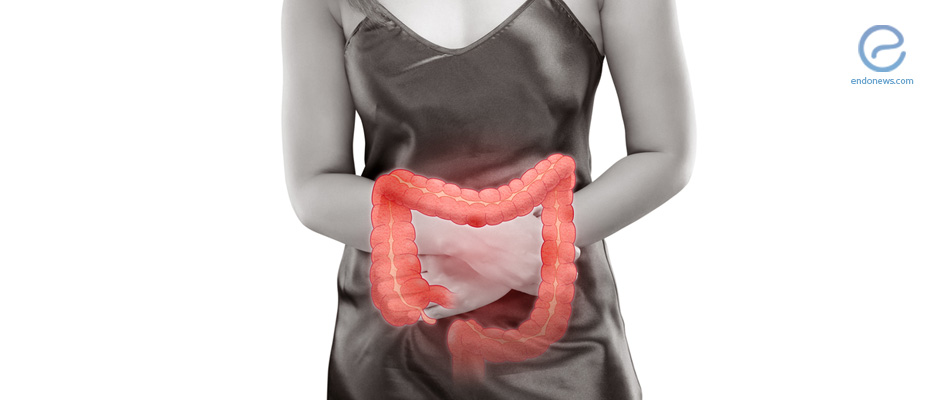 "Segmental resection" versus "local excision" for deep infiltrating colonic endometriosis.
Key Points
Highlights:
Tailoring surgical intervention for colonic endometriosis to individual patients improves therapy outcomes and quality of life following surgery.
Preoperative workup and intraoperative diagnostic exam at the time of surgery are recommended for obtaining maximum therapy outcome with minimum intervention.
Importance:
This study attempts to develop broad guidelines for choosing the right surgical intervention strategy for patients with deeply infiltrating endometriosis (DIE) to improve the quality of life and therapy outcomes.
What's done here?
A retrospective review of eight consecutive patients operated on for DIE to assess the operative and quality of life outcomes after bowel resection versus local excision of the colonic lesions.
Key results:
The local excision patients had shorter operating room times, lower blood loss, and shorter hospital stay in comparison with the bowel resection patients. Mean follow-up for excision patients were 18 days versus 151 days for bowel resection group.
Performing extensive preoperative workup including laparoscopy, CT, MRI, and colonoscopy, as well as diagnostic exam at the time of surgery allows for identifying patients with deeply invasive lesions which require bowel resection versus patients with circumferential lesions which require local excision.
Limitations of the study:
The sample size is limited to eight patients, four of which were lost to follow up. The low number of patients prevented any statistical analysis.
This is a retrospective review. A prospective model would allow for several measures of operative and quality-of-life outcomes at regular intervals over a longer period of follow-up.
Not all the colonic endometriosis patients, even in the same stage, are the same; and every patient should be evaluated individually.
Lay Summary
In this study, the authors provide a brief report published in the journal "The American Surgeon" which retrospectively reviewed the therapy outcomes in eight consecutive patients who had a laparoscopic surgical intervention for deeply infiltrating endometriosis (DIE) at Anne Arundel Medical Center. The goal was to compare "segmental bowel resection" or "excision of local lesions" for colonic endometriosis in terms of therapy and quality of life outcomes. All eight patients had undergone extensive preoperative workup including prior diagnostic laparoscopies as well as CT and MRI of abdomen and pelvis. Pre-surgery colonoscopy was selectively performed for patients with more severe gastrointestinal symptoms. The final decision regarding local excision or bowel resection was made during the surgery after a thorough diagnostic laparoscopy and close examination of the digestive tract. In cases of significant bowel invasion, bowel resection was the preferred surgical strategy. In others, local lesions were excised, and bowel wall was repaired. Surgical outcomes including wound-related and non-wound-related complications were analyzed. Also, quality of life was assessed following surgery with surveys to determine symptom improvement, physical and emotional health status, pain and energy improvements. The results revealed that the local excision patients had shorter operation time, lower blood loss, and shorter hospital stay in comparison with the bowel resection patients. Mean follow-up for excision group was 18 days versus 151 days for bowel resection group. The longer follow-up of bowel resection group was due to more extensive disease status and continued need for surveillance. Four of the eight patients participated in postoperative surveys over a year after their surgeries and all noted significant improvements in quality-of-life areas with regard to endometriosis.
Following this study, Anne Arundel Medical Center in Annapolis, Maryland, in which the study was conducted, readjusted their current practice to have the colonic endometriosis patients undergo a colonoscopy before surgical intervention. This approach enables the identification of patients with deeply invasive lesions versus circumferential lesions as well as any other pathology that might need to be addressed at the time of surgery.
Although this study shed some light onto the surgical strategies for different cases of colonic endometriosis, it only involved eight patients – too small to draw firm conclusions. "Specifically, our approach considers pre operative workup but is primarily based on the intraoperative diagnostic exam at the time of surgery to tailor the operative intervention to the patient. Ultimately, large prospective studies are necessary to develop consensus and guidelines for indications to perform bowel resections in the presence of DIE." concluded the authors.
---
---
DIE
local excision
segmental resection
retrospective review
colonoscopy
DISCLAIMER
Endonews is designed to strictly highlight the most recently published scientific research that focuses on endometriosis. It is not designed to provide medical advice or an opinion on the best form of treatment. We highly stress the importance of not using this site as a substitute for seeking an experienced physician, which is highly recommended if you have any questions or concerns regarding your endometriosis needs. We believe in the consciousness of our reader to discriminate that research is different than "standard of care," and trust that they can keep in mind that here at Endonews, we summarize the newest peer-reviewed scientific medical literature, without bias.
<< Previous Article