Serum AMH Levels Play an Important Role In Fertility Preservation
Sep 12, 2017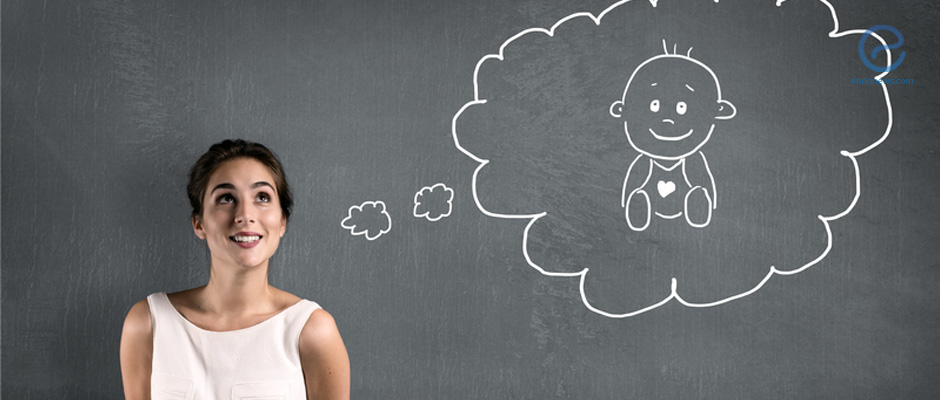 Anti-Müllerian hormone (AMH) can be used as a biomarker to determine follicle density and subsequently ovarian reserve in a woman inflicted with endometriosis who wishes to pursue fertility preservation.
Key Points
Highlights:
In this study, Garavaglia et al. use pre-surgical serum anti-Müllerian hormone (AMH) levels as an indicator for follicle density in women who suffer from endometriosis related infertility. The authors hope to show that serum AMH levels in conjunction with follicular density can be used to analyze ovarian reserve levels.
Importance:
Fertility preservation can be grossly impacted by low follicle density. It is important to analyze follicular density in order to determine the rate of success for fertility preservation.
Biomarkers can be used to avoid unnecessary surgeries and can allow healthcare providers to determine when is the best time to collect the tissues/biological specimens for preservation.
Women who suffer from endometriosis-related infertility often turn to fertility preservation methods to increase their chances of conceiving. Otherwise, this disease will prevent these women from living the lives they wish to live.
In general, studies like this can shed light on various issues relating to fertility preservation and can often lead to further research aimed at combating the aforementioned issue.
What's done here?
The researchers recruited 602 participants: 202 of them had endometriosis and were undergoing surgery for the first time whereas the remaining 400 were controls.
The researchers also blood samples and ovarian biopsies.
Follicles were analyzed using Gougeon's protocol to define development and follicle density was determined by counting the number of follicles in 10 different fields and subsequently dividing that by the volume of tissue that is being analyzed.
Serum AMH levels were collected over the course of many years using two different immuno-enzymatic assays.
Statistical analysis was performed on the data derived from the experiment.
Key results:
An individual with untreated endometriosis saw their AMH levels decreased as they aged.
Individuals with endometriosis had lower serum AMH levels than the individuals that did not have endometriosis. This is especially true after these individuals reach 36 years of age.
The rate of AMH reduction was greater in women with endometriosis.
In the control and experimental group, a decrease in the serum AMH level was accompanied by a decrease in the primordial follicle number. This means that serum AMH levels can be used to predict follicle density in women suffering from endometriosis related infertility.
The results of this study prove that AMH can be utilized as a biomarker for determining ovarian reserve.
Limitations of the study:
There are many other factors causing infertility other than follicle density.
This study was conducted in one geographical region and recruited participants from that area. Due to genetic and environmental variations in regions, the results of this study may not be applicable on a global level.
Lay Summary
One of the options available for women who suffer from endometriosis related infertility is cryopreservation. This option is only viable if the woman in question does not suffer from the low ovarian reserve. Garavaglia et al. suggest using pre-surgical serum anti-Müllerian hormone (AMH) levels as a biomarker to gauge follicle density and subsequently ovarian reserve levels in women who wish to partake in ovarian cortical tissue cryopreservation. The results of their study are delineated in an article titled "Fertility Preservation in endometriosis Patients: anti-Müllerian hormone is a reliable Marker of the Ovarian Follicle Density," which was recently printed in Frontiers in Surgery.
The participants of the study consisted of 602 women, 202 of those had endometriosis, and the remaining were controls. Blood samples and ovarian biopsies were collected from all the participants. The researchers tried to determine the relationship between the serum AMH levels and the amount of non-growing follicles. The researchers also took into account other factors such as the participant's age.
The results of the study show that an individual with decreased serum AMH levels also has a decreased primordial follicle number. This means that AMH can be used to determine follicular density. The study also revealed that patients who did not choose to treat their endometriosis saw decreased serum AMH levels as they aged, especially if the individual is 36 years of age or older. Furthermore, patients with endometriosis tend to see a more rapid decline in their AMH levels than individuals with endometriosis. Indubitably, the results of the study prove that AMH is a good biomarker for analyzing ovarian reserve in women with and without endometriosis.
---
---
Fertility Preservation
Cryopreservation
Follicle density
Ovarian Reserve
anti-M
DISCLAIMER
EndoNews highlights the latest peer-reviewed scientific research and medical literature that focuses on endometriosis. We are unbiased in our summaries of recently-published endometriosis research. EndoNews does not provide medical advice or opinions on the best form of treatment. We highly stress the importance of not using EndoNews as a substitute for seeking an experienced physician.