Scientists Try to Understand Consequences of Genetic Changes in Endometriosis
By:
Özge Özkaya
- Dec 6, 2022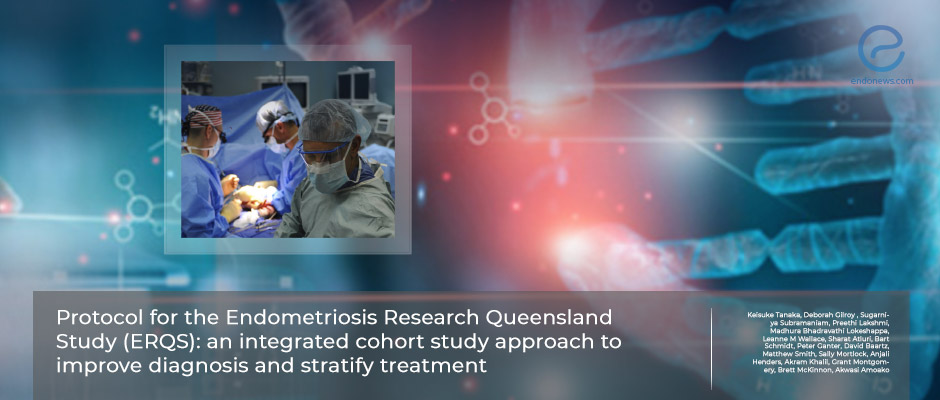 New study protocol aiming to understand consequences of genetic changes in endometriosis has been published.
Key Points
Highlights:
The protocol of a study aiming to chart the genetic architecture of endometriosis has been published.
Importance:
Collecting genetic and clinical data about the disease is necessary to understand the functional consequences of any changes.
What's done here:
Researchers detailed the protocol of how they will collect genetic, clinical, and surgical data and use these to develop isolate and propagate in vitro models of individual cells.
Key results:
The results of the study will be published in scientific journals and presented at scientific conferences.
Lay Summary
The protocol of the "Endometriosis Research Queensland Study" has been published in the scientific journal BMJ Open. The aim of the study is to collect endometrial tissue associated with the disease and chart its genetic architecture. This way, the researchers aim to understand the consequence of genetic changes and their interaction with environmental factors in how the disease develops and responds to treatment.
"During surgery, we will collect blood, peritoneal fluid, endometrium, and endometriotic tissue," the authors of the study wrote. They said that they will then use this tissue to generate gene expression and genome-wide genotyping data. They will also identify any genetic changes in these tissues using whole genome sequencing.
A the same time, the researchers will collect information about the patients using online questionnaires before the operation and at 6 and 12 months after it. Detailed information about the operation will also be recorded.
The results of the study will be published in peer-reviewed scientific journals and presented at scientific meetings.
The exact cause of endometriosis is not known but it is now widely accepted that it has a genetic component. In fact, research has shown that genetic variation in more than 27 genetic regions is associated with an increased risk of developing the disease.
Understanding the consequences of these genetic variations in different cell types is of great importance to better understand the disease and develop potential new therapies to treat it.
---
---
endometriosis surgery
genetics
endometriosis risk
DISCLAIMER
EndoNews highlights the latest peer-reviewed scientific research and medical literature that focuses on endometriosis. We are unbiased in our summaries of recently-published endometriosis research. EndoNews does not provide medical advice or opinions on the best form of treatment. We highly stress the importance of not using EndoNews as a substitute for seeking an experienced physician.
<< Previous Article

Next Article >>