Researchers Develop New Mouse Model of Endometriosis
By:
Özge Özkaya
- Oct 10, 2022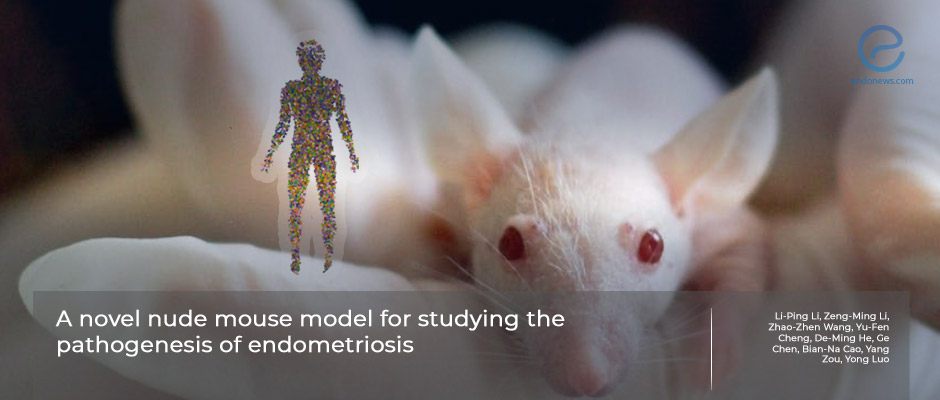 The model could not only help better understand the disease, it can also be used to deveop new targetted therapies.
Key Points
Highlights:
Researchers developed a new mouse model of endometriosis harboring immortalized endometrial cells.
Importance:
A mixed population of immortalized human endometrial epithelial and stromal cells successfully induced subcutaneous endometriosis-like lesions.
What's done here:
The researchers injected human immortalized endometrial cell mixture into the mice.
They analyzed the endometriosis lesions histologically, with immunofluorescence, and at the DNA level.
Results:
Endometriosis‑like lesions were formed and this process required both glandular epithelial and stromal cells.
Lay Summary
Researchers from China developed a new mouse model to study endometriosis that could help researchers better understand the molecular mechanisms that lead to the development of endometriosis and develop potential new treatments for the disease.
Even though many animal models to study endometriosis already exist, these use human endometrial tissue implanted in the abdominal cavity to model the disease and rarely use cultured endometrial cells separately. So they may not fully represent what is really happening during the development and progression of the disease.
Here, a team of researchers led by Dr. Yong Luo from the Key Laboratory of Women's Reproductive Health of Jiangxi Province, Jiangxi Provincial Maternal and Child Health Hospital, in Nanchang, Jiangxi, China tested whether immortalized stromal and/or epithelial endometrial cells are capable of inducing endometriosis in nude mice.
The researchers were able to construct mixed human immortalized endometrial stromal and epithelial cells, which led to the formation of endometriotic-like lesions in the animals.
These lesions were composed of endometriosis-like glands lined with columnar epithelial cells and were surrounded by stromal cells in the fibrous fatty connective tissue. The cells in the endometriosis-like lesions were of human origin.
"Our data indicate that the mixture of human immortalized endometriosis stromal cells and epithelial cells is able to establish subcutaneous endometriosis lesions in nude mice,"...." The subcutaneous xenotransplantation model constructed in this study can be used as a potential experimental model to understand the molecular mechanisms of human endometriosis"....."However, the disadvantage is that it cannot be used in the immunological studies of endometriosis", the researchers concluded.
The article is published in the journal named "Experimental and Therapeutic Medicine".
---
---
mouse model
endometriosis development
molecular mechanism
DISCLAIMER
EndoNews highlights the latest peer-reviewed scientific research and medical literature that focuses on endometriosis. We are unbiased in our summaries of recently-published endometriosis research. EndoNews does not provide medical advice or opinions on the best form of treatment. We highly stress the importance of not using EndoNews as a substitute for seeking an experienced physician.
<< Previous Article

Next Article >>