Promising potential research topic: diagnostic biomarkers for endometriosis
Jun 14, 2021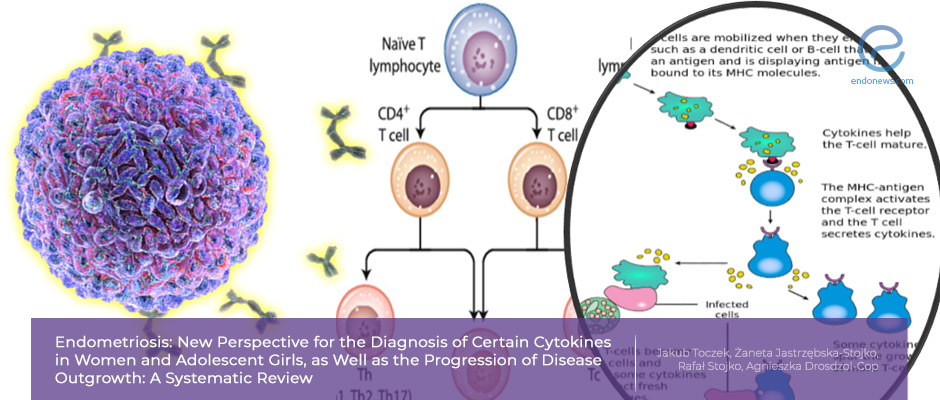 A need for diagnostic biomarkers in endometriosis have solid scientific basis
Key Points
Highlights:
Ectopic endometrial tissues are not static and have progression along with immune alterations and cytokine storms.
Research aiming to search a preoperative non-invasive diagnostic tool in clinical use is of utmost importance in endometriosis.
Importance:
Endometriosis diagnosis is only possible by histopathologic evaluation of surgically resected tissue sample. There is not yet a specific, sensitive, non-invasive diagnostic modality.
Cytokines and some growth factors could be potential biomarkers in the diagnostic work-up of endometriosis.
What's done here:
This is a comprehensive review focusing on research dealing with operative molecular mechanisms in endometriosis patients with potential diagnostic impact gateways.
Key results:
The eutopic endometrial cells of the patients with endometriosis, are able to escalate the expression of aromatase receptors on the surface of the pathological cells
This may ffinally increase the concentration of estrogen hormone and other inflammatory proteins.
This operating mechanism may have links to both genetic and acquired (epigenetic) grounds.
Limitations:
The molecular aspects put forward in this review are far from being integration to clinical diagnostic approach yet.
Hence, there is a need for collaborating future research on this topic.
Lay Summary
Dr. Toczek and collegues from the Department of Gynecology, Obstetrics and Oncological Gynecology of Medical University of Silesia in Katowice, Poland, have published a review paper on possible diagnostic aid of cytokines in endometriosis. This review appears in May issue of the scientific journal named "International Journal of Environmental Research and Public Health".
Endometriosis is a common condition, a chronic and progressive disease compromising social relationships, sexuality, and mental health of the patients.
The inflammatory and immune response, along with angiogenic factors and certain cytokines, have crucial roles in endometriosis pathology. The most potent pro-inflammatory cytokines posing roles in the development of endometriosis are interleukin-1 alpha and beta. The most prevalent cells in endometriosis foci are T-helper lymphocytes that secrete interleukin-4, promoting endometrial stromal cell proliferation.
In endometriosis patients eutopic endometrial cells are able to escalate the expression of aromatase receptors on the surface of the pathological cells, which finally increase the concentration of estrogen hormone besides other inflammatory proteins.
Cytokines and some growth factors are rewarding potential biomarkers possessing diagnostic potential for the surveillance of endometriosis and some other chronic gynecological conditions. Detection of endometriosis in its early stages can lead to better outcomes and management to improve quality of life. However, the detection of certain biomarkers currently remains expensive for regular clinical use. It is also an intriguing finding that this mechanism may have links to both genetic and acquired (epigenetic) grounds.
The authors emphasize that the utility of non-invasive markers in the detection of the specific stages, and progression, of endometriosis needs more integrative research.
---
---
biomarkers; cytokines; detection; endometriosis; non-invasive
DISCLAIMER
EndoNews highlights the latest peer-reviewed scientific research and medical literature that focuses on endometriosis. We are unbiased in our summaries of recently-published endometriosis research. EndoNews does not provide medical advice or opinions on the best form of treatment. We highly stress the importance of not using EndoNews as a substitute for seeking an experienced physician.
<< Previous Article