Pretreatment With Dienogest Does not Seem to Improve IVF Outcome in Endometriosis
By:
Özge Özkaya
- May 30, 2023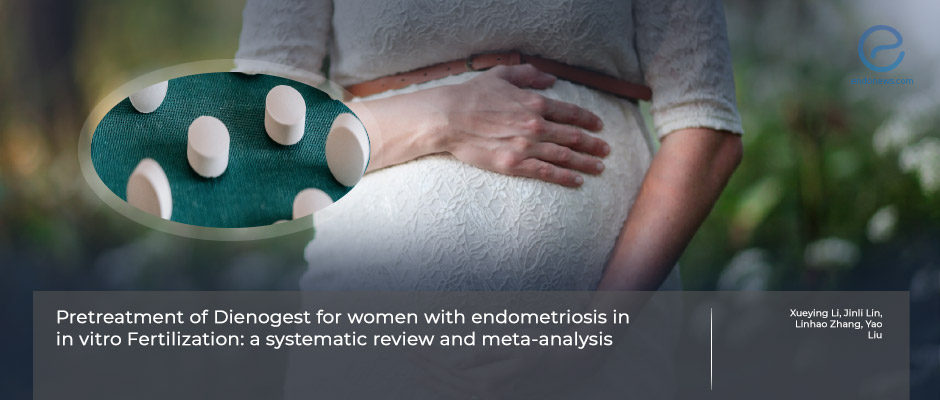 There seems to be no difference in terms of mature oocytes and number and pregnancy and live birth rates between women with endiometriosis pretreated with dienogest or not.
Key Points
Highlights:
Dienogest treatment before IVF in women with endometriosis does not seem to improve pregnancy outcomes.
Importance:
This study does not support the use of the medicine to increase the chance of pregnancy or live births in women with endometriosis undergoing IVF.
What's done here:
Key results:
There are significant differences between women with endometriosis being treated with dienogest or not before IVF in terms of the number of mature eggs, and pregnancy and live birth rates.
Lay Summary
Treatment with dienogest before in vitro fertilization does not increase the number of mature eggs or improve the rate of pregnancy or live births in women with endometriosis, found a new study published in the scientific journal Gynecologic and Obstetric Investigation.
These findings do not support the use of gonadotropin-releasing hormone (GnRH) agonists like dienogest prior to in vitro fertilization in women with the disease to improve outcomes.
In order to assess the effect of GnRH agonists on IVF outcomes, a team of researchers from China led by Dr. Yao Liu conducted a systematic review of the literature and meta-analysis.
They included randomized controlled trials and cohort studies involving dienogest, in vitro fertilization, and endometriosis. All the studies that they included in their analysis contained a dienogest group and a control group.
Based on the 4 studies that contained information about 422 patients, the researchers found no significant differences in the number of mature eggs, the rate of pregnancies, or the rate of live births between women with endometriosis receiving pretreatment with dienogest and those not receiving pretreatment.
Dienogest is often used to manage the symptoms of endometriosis. The medication is also used before in vitro fertilization to improve pregnancy outcomes in women with endometriosis.
---
---
pregnancy
IVF
dienogest
GnRH agonists
DISCLAIMER
EndoNews highlights the latest peer-reviewed scientific research and medical literature that focuses on endometriosis. We are unbiased in our summaries of recently-published endometriosis research. EndoNews does not provide medical advice or opinions on the best form of treatment. We highly stress the importance of not using EndoNews as a substitute for seeking an experienced physician.
<< Previous Article