Not True That Women With Endometriosis Can't Conceive
By:
Özge Özkaya
- Dec 14, 2018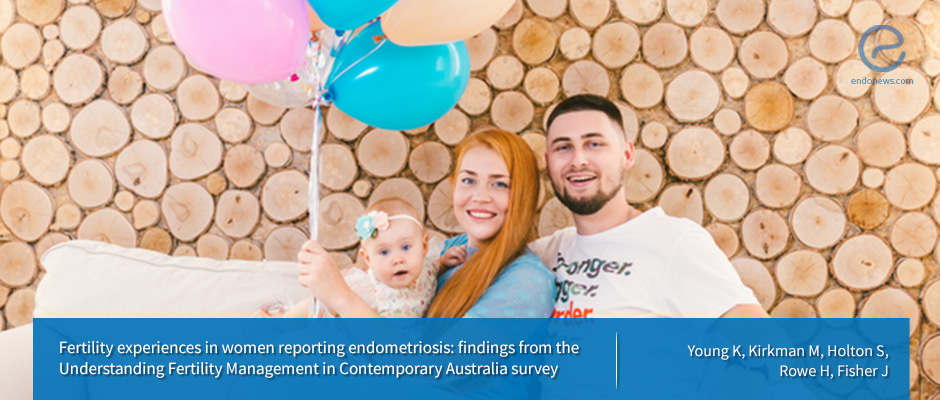 The findings of a new study counter the common assertion that women with endometriosis are unlikely to conceive.
Key Points
Highlights:
Importance:
What's done here:
Key results:
Limitations:
Lay Summary
The common assertion that women with endometriosis are unlikely to conceive is countered by a new study published in The European Journal of Contraception & Reproductive Health Care.
This finding supports the need for healthcare and information to address all aspects of fertility management for women with endometriosis, not just infertility.
For the study, the team led by Dr. Jane Fisher at the School of Public Health and Preventive Medicine at Monash University in Melbourne, Australia conducted a cross-sectional study among 1,543 women. They then compared how women who did and did not report endometriosis managed their fertility.
They found that individual contraceptive use was not different among women who reported endometriosis and those who did not. However, avoiding pregnancy was less important to women who reported endometriosis compared to those who did not (50.5 percent versus 68.7 percent). In addition, women reporting endometriosis were around three times more likely to report a diagnosis of infertility compared to women who did not report endometriosis. The reason for the majority of these infertility cases was "unexplained female or male infertility". Women who reported endometriosis were also six times more likely to report taking longer than a year to conceive than women who did not report endometriosis.
Although more women reporting a diagnosis of endometriosis also reported never having been pregnant, the difference between women who report endometriosis and those who did not, was not statistically significant.
Finally, there were no endometriosis-associated differences in women's reports of unintended pregnancy, abortion, having been pregnant, or having had a live birth.
In summary, although women with endometriosis were more likely to have attempted conception and to have experienced difficulties in conceiving and therefore to have used assisted reproduction, there were no differences in having been pregnant, having had a live birth, or having had an unintended pregnancy between women reporting endometriosis and those not reporting endometriosis.
---
---
infertility
assisted reproduction
DISCLAIMER
EndoNews highlights the latest peer-reviewed scientific research and medical literature that focuses on endometriosis. We are unbiased in our summaries of recently-published endometriosis research. EndoNews does not provide medical advice or opinions on the best form of treatment. We highly stress the importance of not using EndoNews as a substitute for seeking an experienced physician.