Medicinal Cannabis Use for Endometriosis in Australia and New Zeland
By:
Özge Özkaya
- May 10, 2022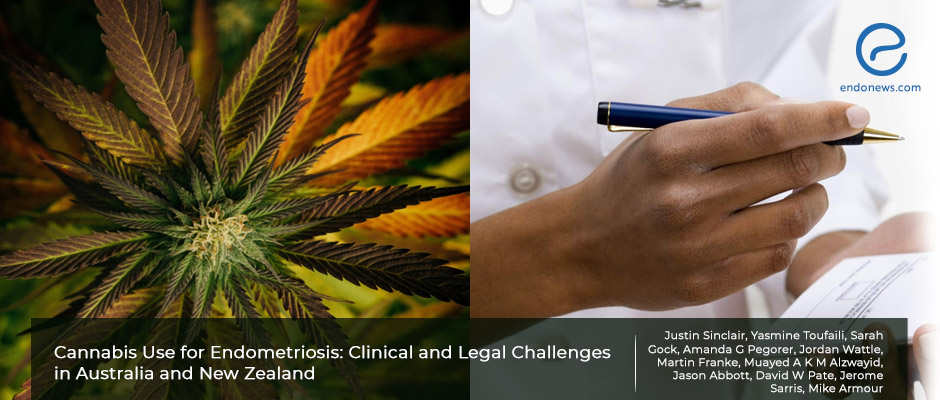 The use of medicinal cannabis could benefit endometriosis patients but many still use it illicitly.
Key Points
Highlights:
Cannabis seems to have a positive outcome in terms of endometriosis management but many patients still use it illicitly.
Importance:
It is of great importance to improve doctor-patient communication in order to prefer legal medicinal cannabis over illicit supply and to reduce the stigma associated with medicinal cannabis use.
What's done here:
Researchers developed an anonymous online cross-sectional survey and distributed it through social media via endometriosis advocacy groups.
Key results:
Most endometriosis patients self administer cannabis illicitly.
The use of cannabis reduces the use of other medications
Around a fifth of patients do not tell their doctor about their cannabis use.
Limitations:
The findings are valid for patients in Australia and New Zealand and may not be valid for patients living in other countries.
Lay Summary
Cannabis use leads to positive outcomes for the management of endometriosis according to the results of an online survey among patients from Australia and New Zealand. These findings, which were published in the journal Cannabis and Cannabinoid Research suggest that medicinal cannabis may have a therapeutic potential in endometriosis. However, many patients are using it without medical supervision and this could have detrimental effects, especially in terms of drug interactions and the tapering or cessation of other medications without supervision.
"Improving doctor and patient communication about [medicial cannabis] use may improve levels of medical oversight, the preference for legal [medicinal cannabis] adoption over acquisition via illicit supply, and reducing cannabis-associated stigma," wrote the authors of the study.
Medicinal cannabis can be legally accessed via multiple federal schemes in Australia and New Zealand. But despite this, significant barriers to access exist for patients and the levels of illicit cannabis use for therapeutic purposes remain high.
Here, a team of researchers led by Dr. Mike Armour from NICM Health Research Institute of Western Sydney University and the Medical Research Institute of New Zealand, Wellington, New Zealand conducted an anonymous online cross-sectional survey.
A total of 237 people with a diagnosis of endometriosis responded to the survey and said that they used cannabis. The majority of Australians (72%) and New Zealanders (88.2%) said that they self-administered cannabis illicitly. Only 23.1% and 5.9% of Australian and New Zealanders respectively accessed cannabis through a doctor's prescription and only 4.8% of Australians said they legally self-administer cannabis. This was the case for none of the New Zealanders.
With the use of cannabis, the use of other medications such as nonopioid and opioid analgesics, hormonal therapies, antineuropathics, antidepressants, and antianxiety medications substantially decreased.
Around 20% of respondents (18.8% of Australians and 23.5% of New Zealanders) did not disclose their cannabis use to their doctor. The reasons that they cited for this included possible legal repercussions, societal judgment, and their doctors' reaction.
Respondents also said that they worried that their doctor would not be willing to prescribe them legal medicinal cannabis.
---
---
medicinal cannabis
endometriosis management
online survey
DISCLAIMER
EndoNews highlights the latest peer-reviewed scientific research and medical literature that focuses on endometriosis. We are unbiased in our summaries of recently-published endometriosis research. EndoNews does not provide medical advice or opinions on the best form of treatment. We highly stress the importance of not using EndoNews as a substitute for seeking an experienced physician.
<< Previous Article

Next Article >>