Laparoscopic Hysterectomy as Effective as Total Abdominal Hysterectomy, Study Suggests
By:
Ezio Rosato
- Apr 30, 2017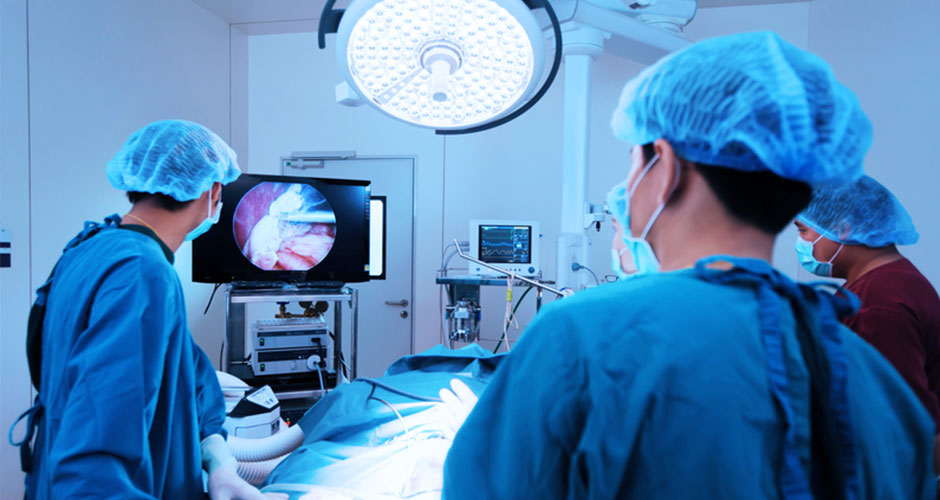 "A laparoscopic hysterectomy is an appropriate approach for the treatment of stage 1 endometrial cancer," the authors concluded.
Laparoscopic hysterectomy, a minimally invasive surgical procedure that is used to remove the uterus, results in similar rates of disease-free survival among women with stage 1 endometrial cancer as the standard abdominal hysterectomy, showed a study published in The Journal of the American Medical Association (JAMA).
Stage 1 endometrial cancer is usually treated with total abdominal hysterectomy, an open operation that involves the removal of the uterus, tubes, ovaries and lymph nodes. However, the operation can lead to complications and have long recovery times.
In order to investigate whether total laparoscopic hysterectomy can be as effective as total abdominal hysterectomy in women with early-stage endometrial cancer, a team of researchers led by Professor Andreas Obermair at the University of Queensland in Australia conducted a study where they randomly assigned 760 women with stage 1 endometrial cancer to received either total laparoscopic hysterectomy or total abdominal hysterectomy.
Four and a half years after the operations, the percentage of disease-free survival was 81.6% among women who received total laparoscopic hysterectomy and 81.3% in women who received total abdominal hysterectomy.
There was no statistically significant difference between the two groups in terms of recurrence of endometrial cancer or overall survival.
"A laparoscopic hysterectomy is an appropriate approach for the treatment of stage 1 endometrial cancer," the authors concluded.
Endometrial cancer is the most common gynecological cancer in developed countries. To date, it was not known whether laparoscopic hysterectomy, which is associated with less morbidity and better recovery, had survival outcomes equivalent to abdominal hysterectomy.
Laparoscopic hysterectomy involves a small cut to be made in the belly button and a small camera to be inserted into the abdomen. The surgeon then uses the images from the camera to perform the operation.
---
---
Laparoscopic Hysterectomy
Abdominal Hysterectomy
Endometrial cancer
DISCLAIMER
EndoNews highlights the latest peer-reviewed scientific research and medical literature that focuses on endometriosis. We are unbiased in our summaries of recently-published endometriosis research. EndoNews does not provide medical advice or opinions on the best form of treatment. We highly stress the importance of not using EndoNews as a substitute for seeking an experienced physician.
<< Previous Article