Laparoscopic Bowel Resection Can Be Beneficial Rectosigmoid Endometriosis
By:
Kasthuri Nair
- Jan 22, 2018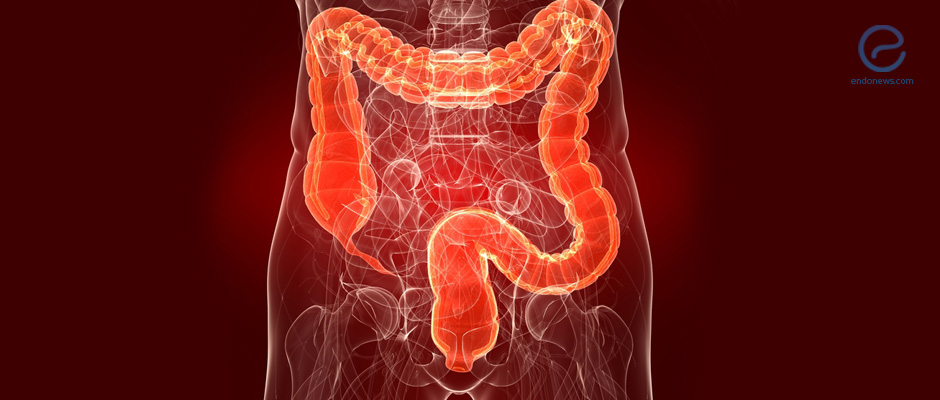 This study illustrates the benefits of Laparoscopic Bowel Resection and paved the way for future studies that concentrate on the benefits of various endometriosis treatments.
Key Points
Highlights:
The study is focused on individuals with rectosigmoid endometriosis who had undergone laparoscopic bowel resection. The authors wanted to evaluate the effects of the laparoscopic surgical procedure on pelvic pain and quality of life.
The study is commented by an editorial of Drs Tuech and Roman which emphasizes the heterogeneous nature of endometriosis and recommends a patient-tailored approach for the treatment.
Importance:
At the moment, there is no recommended course of treatment for endometriosis, partly due to the heterogeneous nature of the disease and partly due to the lack of research in this area. The editorial emphasizes the need for studies like the Riiskjær et al. study, which provide researchers with a better understanding of the impact of treatments.
What's done here?
The study included 175 women with rectosigmoid endometriosis that have undergone laparoscopic bowel resection.
The patients received questionnaires one week before the surgery and one year after the surgery. Pelvic pain was assessed using the Numerical Rating Scale (NRS). Each participant reported their average and worst pain.
Health-related quality of life was measured using the RAND Short Form-36 (SF-36), that measures eight dimensions of health; which then can be combined with the physical and the mental component summary score.
Key results/points:
One year after surgery, there was a significant decrease concerning all pelvic pain parameters and a substantial increase in the quality of life scores. The most notable pain decrease was in dyschezia.
Surgical complications did not have an adverse impact on outcome one year after surgery.
The postoperative outcomes were not dependent on the type of surgery.
In short, the laparoscopic bowel resection was associated with an improvement in pelvic pain and quality of life. The authors recommend this procedure if the rectosigmoid endometriosis does not respond to the more conservative medical treatment option.
Limitations of the study:
This study does not have a control group and warns readers that the study was underpowered for the rare outcomes so the risk factor data should be interpreted cautiously.
Lay Summary
Riiskjær et al. recently published a paper titled "Pelvic Pain and Quality of Life Before and After Laparoscopic Bowel Resection for Rectosigmoid Endometriosis: A Prospective, Observational Study" in Diseases of the Colon & Rectum. This paper focuses on the effects of laparoscopic bowel resection for the treatment of rectosigmoid endometriosis on pelvic pain and quality of life.
There were 175 participants who had rectosigmoid endometriosis and had undergone laparoscopic bowel resection. These patients were given questionnaires a week before their procedure and one year after the procedure. Pelvic pain was assessed using the Numerical Rating Scale (NRS), and the quality of life was determined using the RAND Short Form-36 (SF-36). The scores from the pre-operative and post-operative questionnaires were compared. The researchers also collected information about analgesic and hormonal treatment as well as risk factors that could potentially improve or worsen pelvic pain or quality of life.
The results show that there is a significant decrease concerning pelvic pain. The most significant reduction was found to be dyschezia. On the other hand, there was a considerable increase concerning the quality of life scores. A year after surgery, there were no adverse outcomes stemming from surgical complications. Additionally, the type of surgery did not make a difference in the outcomes post-surgery. In short, laparoscopic bowel resection, which can be used to treat endometriosis, is associated with a decrease in pelvic pain and a better quality of life.
"A significant and clinically relevant improvement in pelvic pain and quality of life 1 year after laparoscopic bowel resection for endometriosis was found. We strongly recommend surgery for rectosigmoid endometriosis that is unresponsive to conservative treatment", concluded researchers.
---
---
Rectosigmoid Endometriosis
Laparoscopic Bowel Resection
pelvic pain
quality of life
Numerical Rating Scale
RAND Short Form-36
dyschezia
surgery
DISCLAIMER
Endonews is designed to strictly highlight the most recently published scientific research that focuses on endometriosis. It is not designed to provide medical advice or an opinion on the best form of treatment. We highly stress the importance of not using this site as a substitute for seeking an experienced physician, which is highly recommended if you have any questions or concerns regarding your endometriosis needs. We believe in the consciousness of our reader to discriminate that research is different than "standard of care," and trust that they can keep in mind that here at Endonews, we summarize the newest peer-reviewed scientific medical literature, without bias.
<< Previous Article

Next Article >>