Fetal Membranes Abnormalities in Pregnant Women with DIE
By:
Kasthuri Nair
- Sep 20, 2017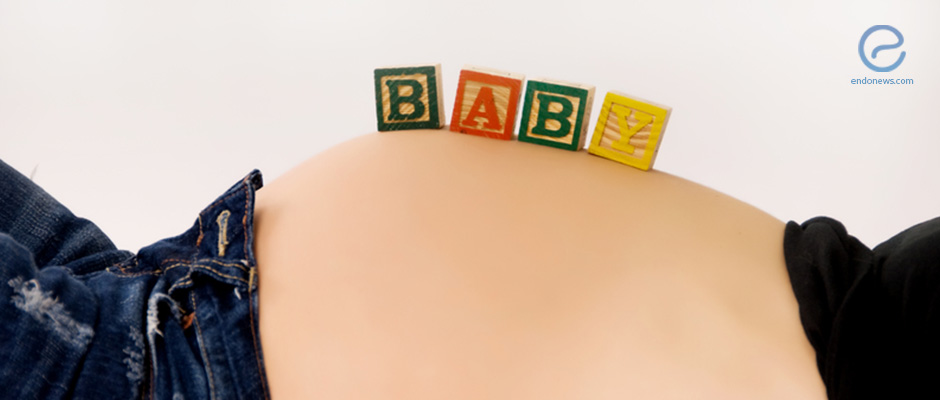 This French study analyzes and details the various aberrations that are found in the Fetal Membrane of Pregnant Women with Deep Infiltrating Endometriosis (DIE).
Key Points
Highlights:
In this study, the authors study the various aberrations present on the fetal membrane (FM) of pregnant women with deep infiltrating endometriosis (DIE).
Importance:
Analyzing the changes in the fetal membrane of a woman with endometriosis might lead to increased knowledge about adverse pregnancy outcomes that occur in pregnant women with the disease.
What's done here?
There were 19 pregnant participants with DIE and eight pregnant participants without DIE and any other history of chronic pelvic pain or endometriosis. All participants were to undergo a cesarean section.
The experimental and control group were compared on the following characteristics: age, gestational age, body mass index (BMI), level of education, job, marital status, and history of smoking.
After birth, the placenta, with the FM attached, was collected. The FM was then separated from the placenta and cut up into various segments.
2-3 samples were then taken and fixed thus that they could be microscopically examined.
Any quantitative data, such as scoring, was subject to statistical analysis.
Key results:
Every woman in the experimental group had: increased FM thickness, the formation of microvessels, cystic gland-like growths in the decidual layer, and nodules in the membrane circumference.
For a vast majority of the experimental group, there was also evidence of fibrinoid death and accumulation of connective tissue in the following FM layers: amnion, chorion, and decidua.
14 of the experimental participants had a disrupted trophoblast layer. This layer was invaded by degenerative villi, dense interstitial material, and inflammatory infiltrates.
The authors were not able to elucidate the mechanisms that result in the aberrations above.
Limitations of the study:
The authors discuss various limitations in their study and include the fact that their control participants did not undergo video laparoscopy to rule out endometriosis completely.
Participants were recruited from one hospital confined to one geographic region, which brings into question the global application of the results.
Lay Summary
Marcellin, Méhats, and Gogusev formulated a study where they analyzed alterations in the fetal membranes (FM) of women suffering from severe endometriosis. Their paper titled "Histopathological Alterations in Fetal Membranes of Women With Endometriosis" was recently published in the Reproductive Sciences. This publication builds upon the work of a previous publication, where the authors noted the presence of lesions that made contact with the FM in pregnant women with severe endometriosis. This study is different in that this one focuses specifically on the FM found in pregnant women who suffer from deep infiltrating endometriosis (DIE).
The control group for the study consisted of pregnant women without endometriosis or chronic pelvic pain, whereas the experimental group was made up of pregnant women with DIE. All participants were required to provide their placenta with its membrane attached after pregnancy thus that the FM could be isolated and analyzed. The FM was cut up and microscopically examined. All scoring data was subject to statistical analysis.
Increased thickness, micro-vessel formation, and nodules were observed in all FM samples provided by the experimental group. Cystic gland-like formations were also present in all of the non-control FMs. Most of the experimental subjects also showed fibrinoid death and accumulation of connective tissue in 3 layers: amnion, chorion, and decidua. Three of the women with DIE also had papillary tufting and epithelial cell multilayering in their amnion. An overwhelming majority of the experimental group also had disruptions in their trophoblastic layer.
This study proves that the FM of a pregnant woman with DIE is very different from the FM found in an individual without endometriosis. The researchers have yet to elucidate the mechanism that causes these disparities.
---
---
Pregnancy
Deep infiltrating endometriosis
Fetal Membrane
DISCLAIMER
Endonews is designed to strictly highlight the most recently published scientific research that focuses on endometriosis. It is not designed to provide medical advice or an opinion on the best form of treatment. We highly stress the importance of not using this site as a substitute for seeking an experienced physician, which is highly recommended if you have any questions or concerns regarding your endometriosis needs. We believe in the consciousness of our reader to discriminate that research is different than "standard of care," and trust that they can keep in mind that here at Endonews, we summarize the newest peer-reviewed scientific medical literature, without bias.