The Endometrium Itself is Genetically Different in Endometriosis Patients
By:
Özge Özkaya
- Jun 16, 2017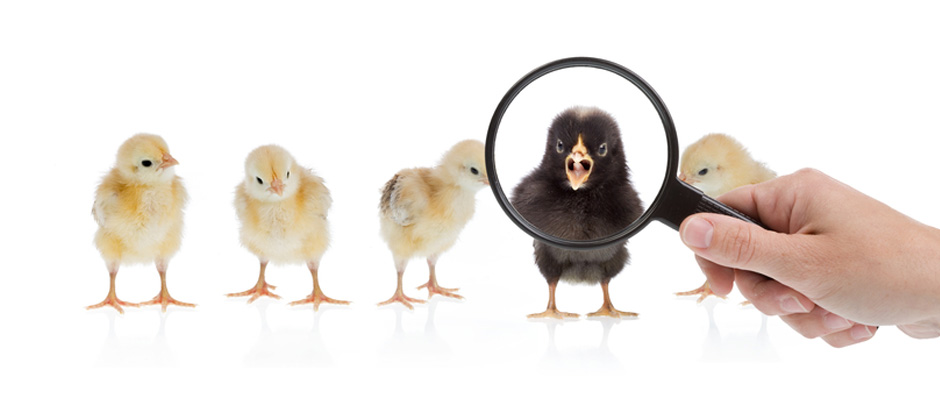 A comprehensive, but preliminary insight for understanding how endometriosis occurs
Key Points
Highlight:
This is the first study to present the genome‑wide gene expression profiling of the eutopic endometrium in women with endometriosis using transcriptome sequencing.
Authors hypothesized that the eutopic endometrium in endometriosis patients contains abnormally expressed genes and through their abnormal function endometrium implants, invades and migrates outside the uterus resulting in endometriosis.
Scientists identified a number of genes that are differentially expressed between the endometria of women with endometriosis and those without.
Importance:
There were some studies that focused on the eutopic endometrium of women with endometriosis but most were hypothesis-based and only evaluated a limited number of previously susceptible genes.
These genes may be used as potential biomarkers to predict endometriosis and could also help scientists better understand how endometriosis develops.
What's done here:
Researchers analyzed the expression of multiple genes in 13 eutopic endometrium samples they obtained from women with endometriosis (eight patients) and those without (five patients) using mRNA sequencing.
Differentially expressed genes in two cohorts were identified.
They then compared the expression of the upregulated and downregulated genes using a technique called reverse transcription-quantitative polymerase chain reaction (RT-qPCR) in additional 15 patients in each group for confirmation.
Key results:
Limitations:
The sample size was quite small with only 23 women with endometriosis and 20 healthy controls.
It is difficult to tell whether the control samples are from completely healthy women.
The statistical analysis is not performed for the sensitivity, specificity (small sample size) to claim that these markers can be accepted as a diagnostic test of endometriosis,
These are preliminary results and need to be confirmed with further experiments.
Lay Summary
Researchers in China identified a number of genes that are differentially expressed in the eutopic endometrium of women with endometriosis and those without. The researchers think that these genes may be involved in the development of endometriosis and that they may be useful as potential biomarkers to for the diagnosis of the condition.
For the study that was published in the scientific journal Biomedical Reports, the team led by Dr. Yuanguang Meng at People's Liberation Army Medical School in Beijing, China obtained 23 eutopic endometrium samples from women with endometriosis and 20 from healthy controls.
They performed mRNA sequencing, a technique that allows scientists to see which genes are expressed, or made into a protein, in eight eutopic endometrium and five normal endometrium samples.
They saw that 72 genes were differentially expressed between the samples obtained from women with endometriosis and those obtained from healthy controls. A total of 66 genes were upregulated (expressed at higher levels) in women with endometriosis while six were downregulated (expressed at lower levels).
The researchers then went back to the remaining samples (15 ectopic endometria and 15 normal endometria) and confirmed the differential expression of these genes.
Among the genes that were upregulated, researchers identified genes involved in the remodeling of the extracellular matrix, the formation of new blood vessels, and cell proliferation and differentiation.
Among them, three genes (called matrix metallopeptidase 11, dual specificity phosphatase 1, and Fos proto-oncogene and serpin family E member 1) were significantly upregulated, while adenosine deaminase 2 was significantly downregulated in the eutopic endometrium of patients with endometriosis.
"The current study provides a comprehensive, but preliminary insight for elucidating the mechanisms of endometriosis," the researchers wrote. They emphasized that these differentially expressed genes may be used as potential biomarkers of endometriosis but added that further in-depth studies are required to confirm their findings.
---
---
Eutopic endometrium
differential gene expression
biomarker
RNA-seq
transcriptome sequencing
matrix metalloproteinase
FOS
MMP
remodelling
angiogenesis
DISCLAIMER
EndoNews highlights the latest peer-reviewed scientific research and medical literature that focuses on endometriosis. We are unbiased in our summaries of recently-published endometriosis research. EndoNews does not provide medical advice or opinions on the best form of treatment. We highly stress the importance of not using EndoNews as a substitute for seeking an experienced physician.
<< Previous Article

Next Article >>