Endometriosis in Asia
Nov 8, 2023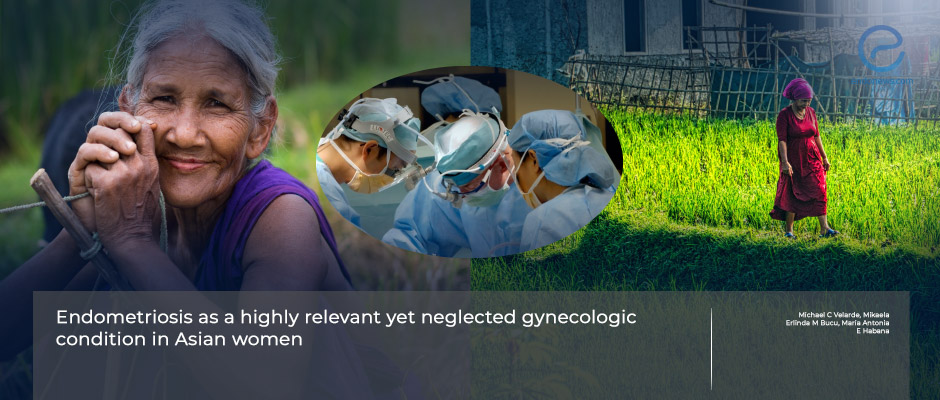 Common but undervalued
Key Points
Highlights:
It is a scientific fact that Asian women are more likely to be diagnosed with endometriosis in comparison to Caucasians.
However, data on endometriosis and financial support for endometriosis research in Asian countries are limited.
Importance:
The unfortunate delay in the correct diagnosis of endometriosis is a great dilemma since definitive diagnosis often necessitates surgery.
Asian women are reported to have more advanced disease than their Western counterparts.
What's done here:
This is a comprehensive review of published data on endometriosis in Asians to identify the defects in knowledge and increase awareness of the disease in this geographic part of the world.
Key Results:
Basic mechanisms like genetics, food consumption, and environment are important in the pathogenesis of endometriosis in Asian women, some are modifiable.
Determining the impact of these factors on endometriosis will yield a more comprehensive understanding and provide new approaches to the prevention and treatment of endometriosis not only in Asians but in all ethnic groups.
Lay Summary
Academicians from the University of Philippines led by Dr. Velarde have published a recent review on endometriosis and Asian women in the scientific periodical "Endocrine Connections". The endometriosis prevalence rate is variable among ethnicities, and Asian women including Filipinos, Indians, Japanese, and Koreans are more likely to be diagnosed with endometriosis compared to Caucasian women with an odds ratio of 1.63.
In spite of the high rates of endometriosis in Asians, data on endometriosis and funding support for research are still highly limited. Considerably higher rates of moderate-to-severe cases of endometriosis with revised American Fertility Society (rAFS) scores of III–IV at the time of surgery are also reported. Some genetic, dietary, and environmental factors may predominate in Asians and potentially impact endometriosis. Understanding these differences is essential in providing innovative strategies for reducing health disparities in endometriosis incidence and presentation across ethnic groups, thus improving disease management and health outcomes.
Genetic polymorphisms of some genes have been described in women with endometriosis, the estrogen receptor gene polymorphisms being the most popular in studies, however, the results have not been decisive. Women with endometriosis tend to have a lower BMI than healthy controls. It is a well-known fact that Asians have different dietary patterns than Caucasians and diet is the major factor in controlling BMI. It is possible that diet may contribute to the disparity in the risk of endometriosis across ethnic groups. Also, women with endometriosis have lower consumption of food rich in vitamins A, C, and E, zinc, and copper than healthy women. Many environmental contaminants, mainly heavy metals, endocrine disrupting chemicals), are implicated in the pathogenesis of endometriosis and this may be an important crucial factor in Asian countries.
The remarkably higher prevalence of endometriosis in Asian women along with limited data and resources emphasizes the need for increased financial support and awareness of the subject. Potential factors that predispose Asian women to a more advanced course of the disease should be explored further rather than wide categories of suspected reasons. Studying in depth the genetic determinants, dietary habits along environmental factors may yield important scientific discoveries that all race groups can benefit from.
---
---
endometriosis prevalence
Asian
endocrine-disrupting chemicals
dietary habits
ethnic disparities
DISCLAIMER
EndoNews highlights the latest peer-reviewed scientific research and medical literature that focuses on endometriosis. We are unbiased in our summaries of recently-published endometriosis research. EndoNews does not provide medical advice or opinions on the best form of treatment. We highly stress the importance of not using EndoNews as a substitute for seeking an experienced physician.