Endometrial Receptivity and Infertility
Jul 27, 2017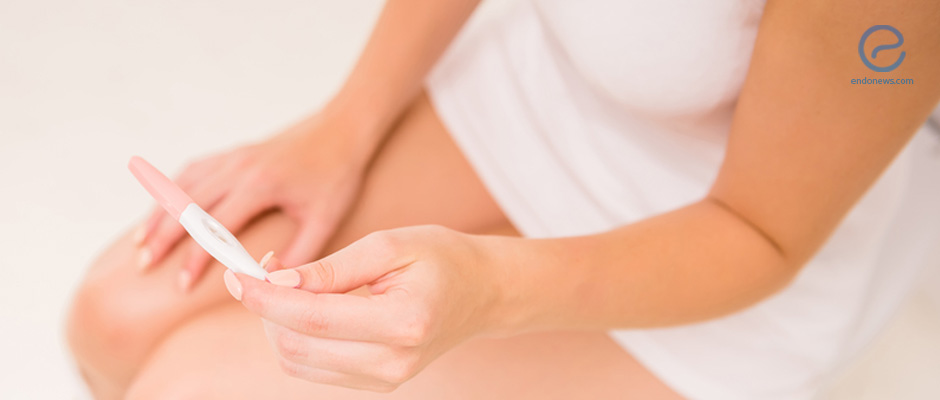 Infertility is not caused by endometrial receptivity in women with endometriosis, the review suggests.
Key Points
Highlights:
This review of previous studies seeks to understand better the relationship between endometriosis and infertility by specifically concentrating on endometrial receptivity.
Importance:
The link between endometriosis and infertility is not well understood. Individuals with this disease may have difficulties conceiving, which impedes them from living the life they want to live.
There are no therapies on the market that cure endometriosis; they only help women cope with the symptoms.
Earlier studies comparing other causes of infertility and endometriosis revealed that endometriosis patients have lower implantation rates in either natural or in vitro fertilization (IVF) outcomes. However, when the same data analyzed separately for oocyte donation patients for endometriosis and other causes, above measures for IVF outcome were similar. Furthermore, in patients who received oocytes from women with endometriosis implantation rates were significantly lower, suggesting that infertility in endometriosis patients may be caused by oocyte alterations that result in embryos that are less likely to implant.
Based on the information that "Endometrial Receptivity Analysis (ERA)" identify a personalized window of implantation (pWOI) for every woman, the genes which are related to the "receptivity" should be analyzed to set up a synchronous blastocyst and endometrium, to find the link between endometrial receptivity and infertility in women who have endometriosis
What's done here, Key results:
Multiple clinical studies were reviewed to better understand the link between endometriosis, infertility and endometrial receptivity:

A study by Simon et al. (1994): Women with endometriosis have poorer IVF outcomes when compared to women with tubal infertility; however, when the data was narrowed to individuals undergoing oocyte donation, the rate of success for IVF was no different for women with endometriosis than others. Key result: Infertility is linked to oocyte quality.
A study by Jones et al. (1984): The effects of follicular stimulation in women with and without endometriosis was examined: The IVF outcomes were the same for the women with and without endometriosis. Key result: Endometriosis does not affect the sperm/egg interaction or implantation.
A study by Oehninger et al. (1988): The IVF success in individuals who have had endometriosis and who currently have endometriosis were compared with the IVF outcomes for patients with the tubal factor. Key result: Individuals with severe endometriosis are not as fertile because of the quality of their embryo and oocyte.
A study by Díaz et al. (2000): Healthy oocyte donors gave their oocytes either to an individual with severe endometriosis or to those without endometriosis, The two groups of women, had similar rates of success. Key Result: Donated oocytes will have the same rate of success for implantation in individuals with and without severe endometriosis.
A study by Sung et al. (1997): The relationship between endometriosis progression and implantation rates were examined, and neither a diagnosis of endometriosis nor its severity had an impact on implantation. Key Result: Endometriosis does not affect implantation rates.
A study by Budak et al. (2007): The IVF success rate for endometriosis found to be the same as the women with other conditions when the outcome parameters and cumulative pregnancy rates examined. Key Result: Oocyte and embryo quality have the biggest impact on IVF outcomes. This study also questions the idea that uterine environment plays a role in implantation.
A study by Senapati et al. (2016): The analysis of existing data from the Society for Assisted Reproductive Technology showed that individuals with endometriosis have fewer oocytes, resulting in a lower cumulative live birth rate. Key Result: IVF success was significantly impacted when endometriosis is accompanied by other factors associated with infertility.

Basic science data was also reviewed:

Endometrial receptivity analysis (ERA) was used to see if endometrial receptivity is affected in a woman with endometriosis. It was also used to see if the severity of endometriosis has an impact on receptivity. Key Results:

Embryo implantation in women with endometriosis is supposedly affected by altered gene expression in the eutopic endometrium as well as altered steroid hormone pathways. Various studies have proposed endometrial markers.
ERA study results showed clustering regarding receptive or non-receptive, but the clustering is attributed to the menstrual cycle day of sample collection. Additionally, none of the genes present in the ERA microarray were up regulated or down regulated. This proves that endometrial receptivity is not altered in individuals with endometriosis.
Limitations of the study:
This study reviewed and condensed previously published data, the quality of which was not under the digression of the authors of this paper.
Lay Summary
A study entitled "Endometrial receptivity in eutopic endometrium in patients with endometriosis: it is not affected, and let me show you why" was recently published in Fertility and Sterility explored the relationship between endometriosis and infertility.
This study conducted by Miravet-Valenciano et al. from Rey Juan Carlos University of Madrid, Spain, specifically focused on the role of endometrial receptivity in individuals suffering from endometriosis.
The authors reviewed previously conducted clinical and basic studies to understand whether there is any link between endometrial receptivity and infertility in women who have endometriosis.
Studies of "Endometrial Receptivity Analysis (ERA)" were based on identifying a personalized window of implantation (pWOI) for every woman, by analysis of the genes of "receptivity" will let us set up a synchronous blastocyst and endometrium. Clinical data were evaluated to find support for the concept that "endometrial receptivity is not impaired in women with endometriosis when healthy embryos reach the endometrial cavity."
Evaluation of present literature evidence shows that a diagnosis of endometriosis, regardless of disease progression, does not significantly alter endometrial receptivity. Other factors, such as embryo and oocyte quality, have a greater effect on conception and birth.
"Deeper studies, including more factors involved in receptivity, such as epigenetic aberrations and pathologic proteomic profiles, could improve our knowledge of this mysterious disease. Although the single-molecular approach has not reached clinical applicability in the field, further data must be obtained using ERA and other newly developed assays before a conclusion can be made on this subject" concluded researchers.
---
---
Endometrial receptivity
implantation
oocyte
embryo
infertility
IVF
donation
window of implantation
pWOI
DISCLAIMER
EndoNews highlights the latest peer-reviewed scientific research and medical literature that focuses on endometriosis. We are unbiased in our summaries of recently-published endometriosis research. EndoNews does not provide medical advice or opinions on the best form of treatment. We highly stress the importance of not using EndoNews as a substitute for seeking an experienced physician.
<< Previous Article

Next Article >>