Does Endometriosis Surgery Increase the Rate of Pregnancy?
Apr 6, 2023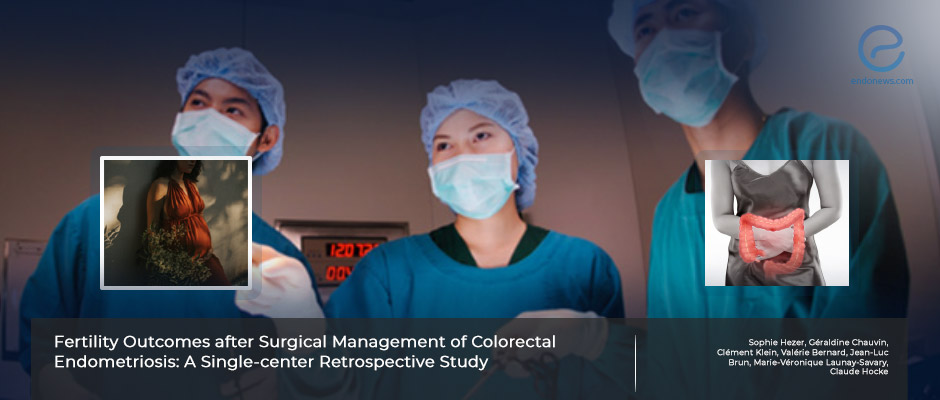 Colorectal endometriosis surgery results in a high pregnancy rate.
Key Points
Highlights:
Surgery to treat colorectal endometriosis results in a high pregnancy rate in young women wanting to become pregnant.
Importance:
These findings suggest that surgically treating colorectal endometriosis should be considered in women wanting to conceive.
What's done here:
Researchers retrospectively analyzed 77 women, ages 28 to 37 with colorectal endometriosis wanting to become pregnant and underwent surgery.
Key results:
The pregnancy rate following colorectal endometriosis surgery was 62.3%.
The spontaneous pregnancy rate was 54.2%.
The live birth rate following the surgery was 89.1%.
Limitations:
This is a single-center study and results may not be the same everywhere.
Lay Summary
Surgery to treat colorectal endometriosis leads to a high rate of pregnancy following the operation, found a new study published in the Journal of Minimally Invasive Gynecology.
The authors of the study said, "studies with a high level of evidence are needed to determine good candidates for this type of surgery."
It is not clear what the rate of pregnancy is following surgery to treat colorectal endometriosis. In order to find out, a team of researchers from France conducted a retrospective study at a single university tertiary referral center between January 2014 and December 2019.
The researchers assessed the postoperative pregnancy rate in 77 women younger than age 43 who wanted to become pregnant and who had had surgery to treat colorectal endometriosis. Of these 77 women, 60 (77.9%) had documented infertility before the operation.
Almost all women (71) had laparoscopic surgery. The majority (66.2%) had nonconservative surgery while less than a third (29.9%) had conservative surgery, and 3 received mixed treatment. The rate of grade 3B complications was 6.5%.
The researcher found that the rate of pregnancy following the operation was 62.3% and the live birth rate was 89.1%. Of these, 54.2% were spontaneous and 9 patients (18.7% of all patients) became pregnant twice.
---
---
colorectal endometriosis
laparoscopic surgery
infertility
pregnancy
DISCLAIMER
EndoNews highlights the latest peer-reviewed scientific research and medical literature that focuses on endometriosis. We are unbiased in our summaries of recently-published endometriosis research. EndoNews does not provide medical advice or opinions on the best form of treatment. We highly stress the importance of not using EndoNews as a substitute for seeking an experienced physician.