Cystectomy More Likely to Cause Infertility than Laparoscopic Vaporization
By:
Özge Özkaya
- Aug 21, 2017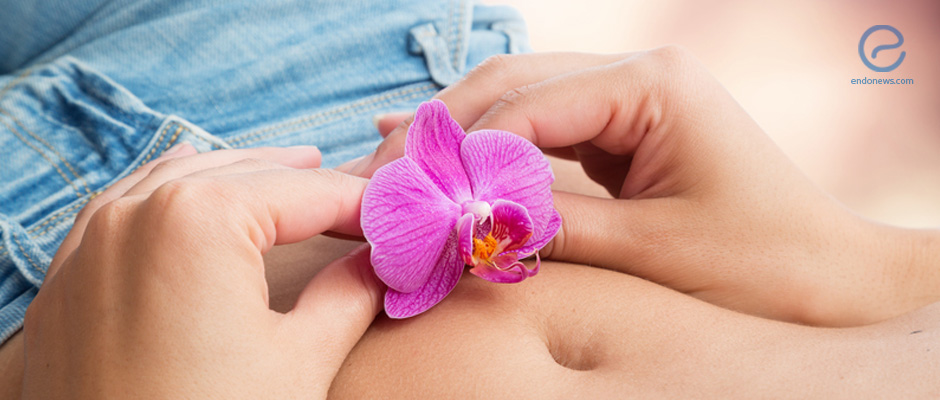 This finding could help surgeons decide which surgical method to use to treat endometriotic ovarian cysts.
Key Points
Highlights:
Laparoscopic vaporization may better preserve a woman's fertility after surgery compared to cystectomy
Importance:
The results of this study could guide surgeons and patients when deciding which surgery method is best for the treatment of endometriotic ovarian cysts.
What's done here?
Scientists measured the levels of a hormone called anti-Mullerian hormone (AMH) in the blood of women who underwent laparoscopic vaporization or cystectomy.
The level of AMH in the blood is a measure of ovarian reserve, or the capacity of the ovary to provide eggs that can be fertilized and lead to a successful pregnancy.
Key results:
AMH levels decline faster in women who underwent cystotomy compared to women who underwent laparoscopic vaporization.
AMH levels decrease faster when surgery is performed on both sides compared to one side only, regardless of the type of surgery that is being performed.
Women who are older than 38 and those who have severe endometriosis have a higher risk of nonrecovery of AMH.
Limitations of the study:
The antral follicle count, which is a test to evaluate ovarian reserve was not assessed after surgery.
None of the patients enrolled in the study had undertaken hormonal treatment for infertility before surgery, so fecundity was not evaluated after surgery.
This study is not a randomized study.
Further research is needed to determine how laparoscopic vaporization and cystectomy affect levels of AMH in the blood, and how each procedure may damage ovarian reserve.
Lay Summary
Treating patients with endometriotic ovarian cysts using laparoscopic vaporization may be better than treating them with cystectomy, or the surgical removal of cysts, regarding fertility.
This information is according to a study conducted by Japanese scientists and published in the Asian Journal of Endoscopic Surgery.
Although both operations can lower the ovarian reserve, or the capacity of the ovary to provide eggs that can be fertilized leading to a successful pregnancy, laparoscopic vaporization seems to be associated with a slower rate of decline in fertility, measured by the level of anti-Mullerian hormone (AMH) in the blood, a hormone secreted by the ovaries and a good indicator of a woman's ovarian reserve.
To assess the effect of the two types of surgery on ovarian reserve, the team of researchers led by Dr. Masahide Ohmichi at Osaka Medical College analyzed the levels of AMH in the blood of 62 women who had undergone endometriosis surgery.
Ten of the women had undergone cystectomy on both sides and 24 on one ovary only. Of the remaining 28 women, 16 had undergone vaporization on both sides, and 12 vaporizations on one side only.
The researchers analyzed the levels of AMH in the blood of the women before surgery and at one month, six months, and one year after surgery.
They found that the rate of decline in the level of AMH was faster in women who had undergone cystectomy (both on one side and on both sides) compared to women who had undergone laparoscopic vaporization (both on one and both sides). In other words, the fertility of the women who had had cystectomy was declining faster than that of the women who had had laparoscopic vaporization.
The levels of AMH decline naturally in all women as they age, but surgery conducted on both sides was associated with a faster decline in fertility after one month of treatment.
The researchers also found that women who were older than 38 and those who had severe endometriosis (a score of over 80 at the revised American Society for Reproductive Medicine - rASRM) had a higher risk of non-recovery of AMH, or lower fertility.
---
---
cystectomy
laparoscopic vaporization
fertility
ovaries
ifertility
DISCLAIMER
Endonews is designed to strictly highlight the most recently published scientific research that focuses on endometriosis. It is not designed to provide medical advice or an opinion on the best form of treatment. We highly stress the importance of not using this site as a substitute for seeking an experienced physician, which is highly recommended if you have any questions or concerns regarding your endometriosis needs. We believe in the consciousness of our reader to discriminate that research is different than "standard of care," and trust that they can keep in mind that here at Endonews, we summarize the newest peer-reviewed scientific medical literature, without bias.
<< Previous Article

Next Article >>