Can Getting Pregnant Make my Pain Go Away?
Mar 7, 2018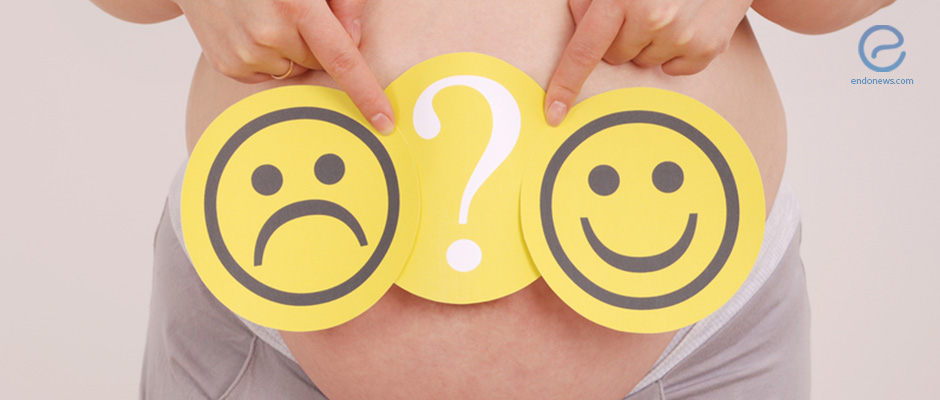 Not necessarily, study suggests.
Key Points
Highlights:
There is not enough evidence to suggest that becoming pregnant can reduce the symptoms of endometriosis.
Importance:
Women with endometriosis should not be advised to become pregnant in an attempt to reduce the symptoms of their condition and should not stop being evaluated regularly or taking any medical treatments after giving birth.
Key results:
Only very few studies on the association of pregnancy and endometriosis have been published in the last 50 years.
Most of the studies were of limited quality, and their results were controversial and strongly biassed.
Limitations of the study:
This is a literature review that gathered information from existing studies. To evaluate the actual effect of pregnancy on endometriosis large-scale controlled studies are needed.
Lay Summary
The association between pregnancy and symptoms of endometriosis are controversial and strongly biased, and there is no evidence suggesting that pregnancy reduces the size and number of endometriotic lesions, according to a study published in the journal Human Reproduction Update.
Women should therefore not be advised that getting pregnant could help manage the symptoms of the disease and reduce its progression, according to the authors of the study. They should also not stop being evaluated periodically or taking any medical treatments following childbirth thinking that the pregnancy may have cured their condition.
It is not uncommon for women with endometriosis to be advised to become pregnant in an attempt to reduce the symptoms of the disease but data in this area is controversial, and this might not always be the best advise. Not only may becoming pregnant with endometriosis not improve the disease, but it may even be a risk factor for a healthy pregnancy.
To gather good quality evidence on the potential benefits of pregnancy and to breastfeed for endometriosis, researchers led by Dr. Cindy Farquhar at University Hospital Auckland, New Zealand performed a literature review of all the articles about endometriosis and pregnancy published between 1966 and 2017.
They found only 33 studies published between those dates that assessed the effect of pregnancy on the development of endometriosis and these studies were of insufficient quality. Only 11 reported measurements of endometriomas during pregnancy and the period following childbirth. Five of these were small observational studies, and six were cases studies. The remaining 22 studies were also case reports and small case series.
The data available seem to be "controversial and strongly biased" and suggest that pregnancy has less beneficial effects on the development of endometriosis than previously reported, the researchers concluded. They also stressed the lack of evidence suggesting that pregnancy can reduce the size and number of endometriotic lesions.
"Based on the limited and poor-quality available evidence, pregnancy does not seem to systematically result in benefits for women with endometriosis," they wrote.
They added that because endometriosis in pregnancy can cause severe complications albeit rare, the few observed beneficial effects of pregnancy on the symptoms of endometriosis "should carefully be balanced against potential harms."
---
---
Pregnancy
endometriosis symptoms
literature review
infertility
DISCLAIMER
EndoNews highlights the latest peer-reviewed scientific research and medical literature that focuses on endometriosis. We are unbiased in our summaries of recently-published endometriosis research. EndoNews does not provide medical advice or opinions on the best form of treatment. We highly stress the importance of not using EndoNews as a substitute for seeking an experienced physician.
<< Previous Article
Next Article >>