Adiposity, endometriosis type and severity
By:
Selma Oransay
- Mar 5, 2020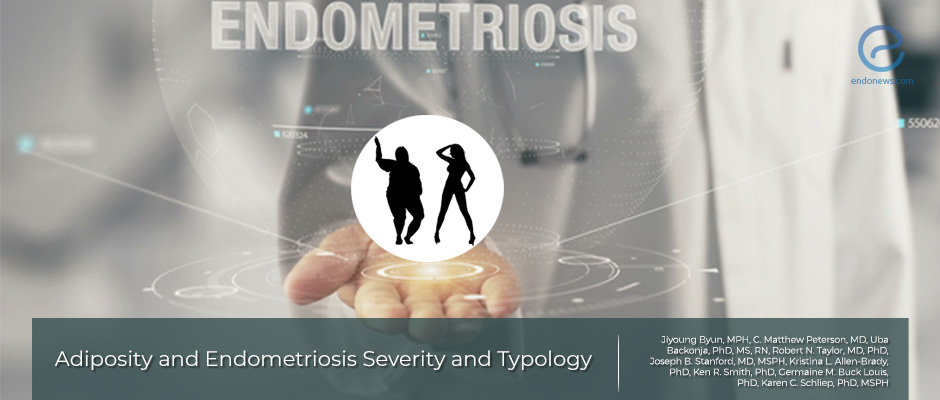 Adiposity and type and stage of endometriosis
Key Points
Importance:
Highlights:
What's done here:
Key results:
Strength and Limitation:
Lay Summary
Dr. Jiyoung from the division of Public Health, Department of Family and Preventive Medicine of the University of Utah, planned a prospective cross-sectional study to assess whether there is an inverse relationship between the adiposity and endometriosis. The results of the study are published in the "Journal of Minimal İnvasive Gynecology".
To reveal that if adiposity is a risk factor for initiating endometriosis, 495 women from 14 clinical centers in Salt Lake City, Utah and San Francisco California, were enrolled in the operative cohort of the ENDO (Endometriosis, Natural History, Diagnosis, and Outcomes) study. After excluded subjects, the study consists of 473 patients whereas only 190 of them diagnosed as endometriosis.
All patients underwent anthropometric measurements, body composition, and body fat distribution ratios before their laparoscopic surgery. After the laparoscopic diagnostic surgery, for women who diagnosed as endometriosis, surgeons filled a form, based on ASRM staging classification about the stage and the type of endometriosis.
The distribution of symptoms among women later diagnosed with endometriosis was pelvic pain (63%), pelvic mass (14%), menstrual irregularities (11), suspected myoma (5%), tubal ligation (4%), and infertility (3%).
After adjusting the data for age, race, and pregnancy history, the authors were not able to find any differences between adiposity measures and endometriosis stage or typology. However, the following patterns
were prominent:
"Further studies among diverse populations, capturing various adiposity measurements prior to endometriosis diagnosis, and ideally prior to disease development are needed to better understand the pathogenesis and associations that may indicate systemic involvement and potentially inform preventive strategies" concluded the authors.
---
---
adiposity
body mass index
body composition indicators
body circumferences
questionnaire
anthropometric measures
gynecologic laparoscopy
laparotomy
deep infiltrated endometriosis
ovarian endometriosis
superficial endometriosis.
DISCLAIMER
EndoNews highlights the latest peer-reviewed scientific research and medical literature that focuses on endometriosis. We are unbiased in our summaries of recently-published endometriosis research. EndoNews does not provide medical advice or opinions on the best form of treatment. We highly stress the importance of not using EndoNews as a substitute for seeking an experienced physician.
<< Previous Article

Next Article >>