Abdominal Wall Endometriosis
By:
Kasthuri Nair
- Jul 14, 2017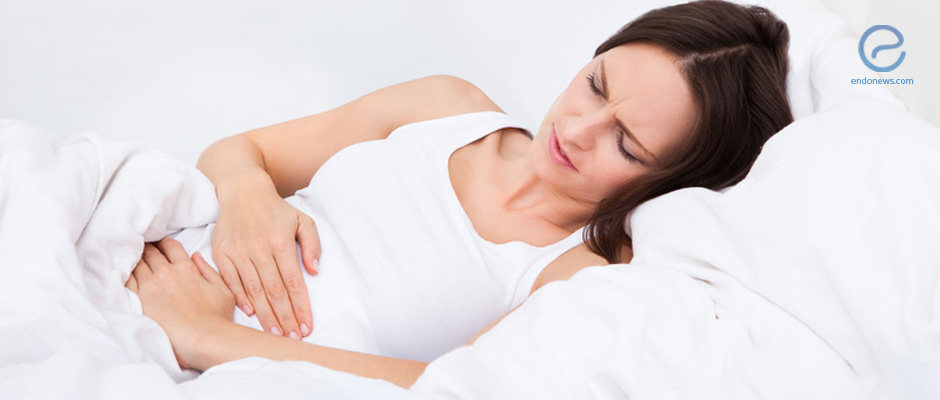 "Abdominal Wall Endometriosis" is a rare form of endometriosis, and can be prevented or properly treated if the health care provider is attentive and thorough during surgery and diagnosis.
Key Points
Highlights:
This study seeks to better understand the characteristics, epidemiological and clinical, of Abdominal Wall Endometriosis (AWE).
Additionally, the researchers look at how often the disease recurs and what are the causes of recurrence.
Importance:
While this form of the disease is rare, it is important to understand how AWE manifests itself, so that an accurate diagnosis could be provided.
If the reasons potentially cause recurrence could be clarified, doctors could address those factors for decreasing the rate of recurrence.
What's done here?
The researchers looked at patient files at the Department of Obstetrics and Gynecology at Universidade Estadual de Campinas and ultimately found 52 women with AWE eligible for the study.
Multiple variables recorded for each of the participants include age, body mass index, other illnesses, similarities to other patients, previous pregnancies, history of cesarean sections, any post-operative medical treatment used to suppress menstruation, characteristics of the endometriotic lesion, symptoms and their duration associated with the disease.
They used the participants' medical information to calculate the mean, frequency, and standard deviation for the clinical characteristics.
They also estimated the recurrence rate for each of the participants.
A Fisher's exact test was used to determine what factors could lead to reoccurrence.
Key results:
94% of the women with AWE in this study had one or more Cesarean sections and nearly ¾ of women (73%) utilized therapies after surgery to cope with endometriosis.
65% of women in the study had lesions in the scar left behind by the cesarean section.
The main clinical characteristics experienced by participants were the pain for 98%, and sensation of mass for 36.5% of the participants.
The recurrence rate for AWE was calculated to be 26.9%, which is much higher than previously reported. This recurrence was linked to compromised surgical margins.
The data showed no relationship between recurrent AWE and a previous cesarean section, laparotomy, laparoscopy, and post-surgery hormonal treatment.
The results of this study show that surgeons should be particularly attentive during surgery so that they can prevent the onset or recurrence of the disease. The health care provider should also be thorough when diagnosing the disease.
Limitations of the study:
This information in this study was collected retrospectively from one institution.
Lay Summary
Endometriosis can present itself in many places including within the pelvic organs, the more common manifestation, and outside of the pelvic organs, often referred to as extrapelvic endometriosis. One form of extrapelvic endometriosis is Abdominal Wall Endometriosis (AWE). Yela, Trigo, and Benetti-Pinto from Universidade Estadual de Campinas, São Paulo, Brazil, sought to understand the features of AWE better, and while doing so, they hoped to identify what causes the disease and what the rate of recurrence is, in their study published in Revista brasileira de ginecologia e obstetrícia.
The researchers consulted medical records at Universidade Estadual de Campinas to find 52 women with AWE and sufficient data in their medical history. From this data, the researchers were able to obtain a plethora of information about the patients, including but not limited to the symptoms experienced and the severity of each symptom. They were also able to use the information found to calculate the mean, frequency, and standard deviation for the clinical characteristics. Then they proceeded to examine the recurrence rate for each of the participants. Finally, a Fisher's exact test was used to determine what factors could lead to reoccurrence.
Results show that an overwhelming majority of women with AWE had undergone at least one cesarean section and the endometriotic lesion was often in the middle of cesarean section scar. Even though most participants took medications to control endometriosis after surgery, the symptoms experienced by individuals with AWE are pain and sensation of mass. 14 of the 52 participants experienced recurrence, and they were all byproducts of compromised surgical margins from a prior surgery. It was found that recurrence rates are not dependent upon any other factors such as prior cesarean sections, laparotomies, laparoscopies, and post-surgery hormone treatment.
"The recurrence of AWE is high, especially when the first surgery is not appropriate and leaves compromised surgical margins" concluded authors. Without a doubt, this study shows that AWE is a painful disease that can be accurately diagnosed and prevented if the health care provider is attentive during and after surgery.
---
---
Abdominal Wall Endometriosis
extrapelvic endometriosis
cesarean section
laparatomy
laparoscopy
scar
DISCLAIMER
EndoNews highlights the latest peer-reviewed scientific research and medical literature that focuses on endometriosis. We are unbiased in our summaries of recently-published endometriosis research. EndoNews does not provide medical advice or opinions on the best form of treatment. We highly stress the importance of not using EndoNews as a substitute for seeking an experienced physician.
<< Previous Article

Next Article >>